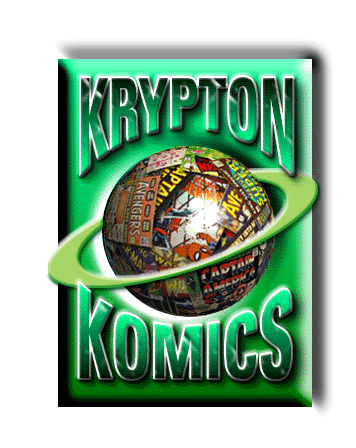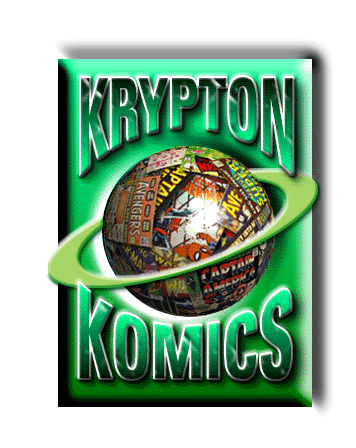 Welcome! The website is now back to normal on our brand new server! Buy some!
Go on I dare ya!
The brand new Krypton Komics web-site is now able to accept LIVE orders with payment via PayPal.
We have regular sales in our Real World Shop, but none are currently scheduled - please keep checking!
This site is here to help you find the comics you want. We have over 250,000 back issues available to browse and order on line now. The site is designed to help you get straight to the comics you want. Just pick a letter from the A-Z list above and click it. All the titles beginning with that letter will then be displayed. Scroll down to find the title you want, click it, and the issues will appear. The simple add button puts the comic to the shopping cart. When you've selected the comics you want click the CART button to review and place your order. We accept PayPal as well as all major credit cards.
The whole process is designed to be quick, easy and secure. Just point and click to order.
We give discounts for bulk (calculated automatically for you) up to 20% off and will ship world-wide.
Our database uses the latest bar-coded inventory control system, so you can order with confidence that the items are in stock. The comics themselves range from 1945 to the present and change constantly, so be sure to check back regularly.
In addition to our mail order service we also have a real world store, so get your boots on and come and see us! We can be found at:
Krypton Komics, 94 Blackhorse Lane, Walthamstow, London E17 6AA
Just two minutes walk from Blackhorse Road Tube Station on the Victoria Line.
KRYPTON KOMICS MAP

Online Sale Now on!
We are currently running the following online promotion!
35% OFF

selected items. Click here to see the titles included at this level.
Follow us on twitter to keep informed about shop events
and our regular online promotional Sales & Discounts!
Follow @KryptonKomics