Over 250,000 comics in stock!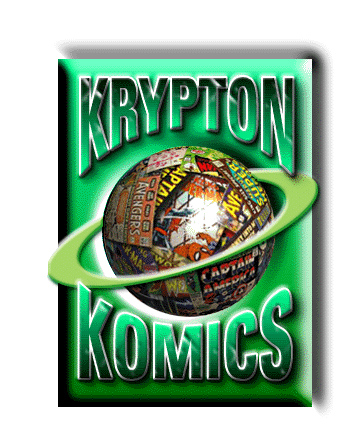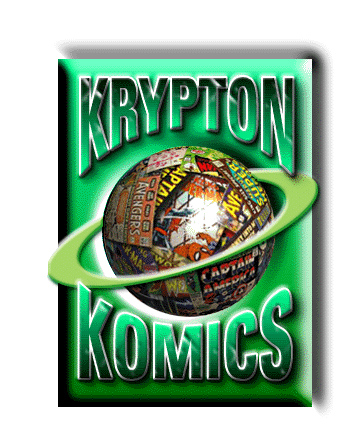 Our standard real-world shop opening times are now Thursday & Friday 9.30am-2.20pm & Saturday 10am-6pm. PLEASE NOTE: The shop will close on Saturday 27th November at 5pm.

Our Winter Half Price Sale is back this year! 3 days in the shop (29th-31st December) Then all of January online! All back issues will be half price!

Welcome to the Krypton Komics web site! We make collecting comics easy and fun!

Our carefully crafted A-Z selection system makes searching our massive stock a breeze.
Orders are turned around faster than a speeding bullet so, just click a letter from the search bar above and dive in!

All orders are posted using bespoke cardboard containers!
U.K. Postage: First Item £1.95 plus 50p for each subsequent item.
Overseas Postage: First Item £5.95 plus £1.00p for each subsequent item.

Great discounts are given as standard along with regular promotions, so watch this space!

We also have a real world store, so get your boots on and come and see us!
This can be found at:
Krypton Komics
94 Blackhorse Lane, Walthamstow, London E17 6AA
Just two minutes walk from Blackhorse Road Tube Station on the Victoria Line.
Telephone: 0208 527 7558
Opening Times, Contact Details and Map

Our Real World Shop sale date is now set! Every day from Wednesday, 29th of December 2021 until Friday, 31st of December 2021.
All back issues in the Krypton Komics shop will be HALF PRICE! So put it in your diary and give us a visit!
We currently have no extra online sales promotions active.
Follow us on twitter to keep informed about shop events
and our regular online promotional Sales & Discounts!
Follow @KryptonKomics